Home > News
News
Dates & Offers
---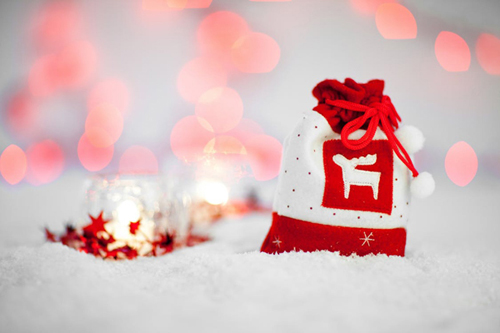 company holiday
We have company holidays from
29.12.2017 to 05.01.2018.
We wish you a nice and peaceful Christmas, as well as a happy and healthy new year!
Sincerely yours
David Mayr Zelte & Schutzdächer
PS: Please remember the early 2018 holidays in Bavaria in order to make your desired installation appointment possible!
---
New website

In order to give you the possibility to get to know our products from anywhere and anytime, we have redesigned our website.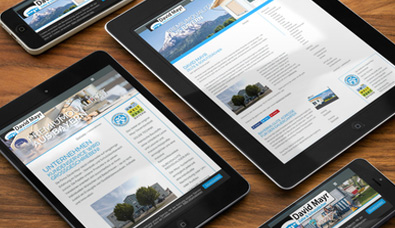 The new design, the detailed product descriptions and numerous pictures help you to orient yourself better in our product range and within our services. If necessary, you can also adjust the font size (top right). Important information can be printed or downloaded.

Sign up for our free newsletter (German) and stay up-to-date with our latest news and developments and get informed when we present ourselves at trade fairs.

Thanks for visiting our website and maybe we meet personally? Visit our production site in Rehling near Augsburg! Convince yourself of the outstanding quality of our products on-site.

We look forward to you! Sincerely yours
David Mayr Zelte & Schutzdächer
---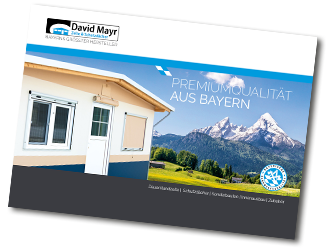 Our new catalogue is now available

We are pleased to present you our current catalogue.

On 52 pages you'll find detailed information about our long-stay tents, protecting roofs, tarpaulins and services. Download the new catalogue right now or contact us, we will send you your copy by post.


---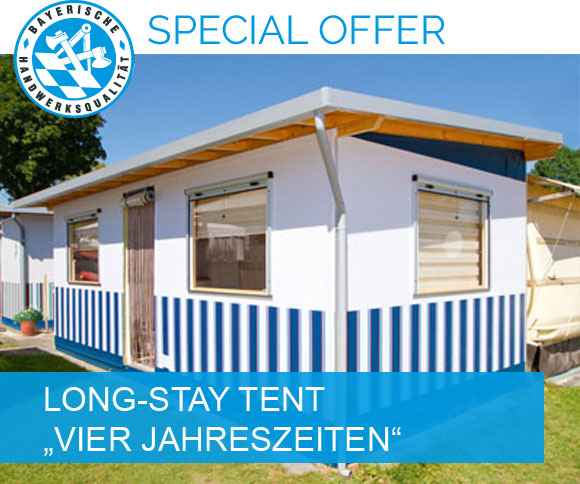 Turnkey Long-stay tent with complete interior construction according to your wishes!
With the long-stay tent "München-Exklusiv" we offer you an exclusive tent, which is already equipped with all comforts.

The price includes the complete extension in profile wood with insulation, Synthetic windows, steel door, our special, extra strong aluminum channel gutter with PVC drain, a accessible roof area as well as the floor "luxury" with insulation including laying material.

You don't need to do anything, because if you desire, we take care of dismantling and disposal of your old tent.

Contact us by phone 08237-951430 or email info@mayr-zeltbau.de. We would be glad to help and advise you. Find your contact person nearby!
Important note about our special offer "München-Exklusiv"

We do not provide the installation of electricity and heating ourselves, but we have been successfully cooperating with a competent business partner for years.

If you desire, he can offer you the installation of a Truma heater, as well as the electricity installation at a fair calculated price.

Thus, you will receive a turn-key long-stay tent containing consumables, installation of electricity and heating (we will take care about the coordination with our business partner).

The price for the installation of the mentioned heating as well as for the electricity installation is only valid while ordering our long-stay tent at the same time.

The contracting partner is the respective supplier, meaning us, regarding the long-stay tent and for the heating and assembly of electricity and heating our business partner.

The total or the individual prices can be found in the price list (German) - also the assembly costs.
---
Current trade fair
f.re.e - The Fair for Travel and Leisure
Duration: 21. - 15. February 2018

Freizeit - Tourism - & Garden-Fair
Duration: 28. February - 4. March 2018
---
Newsletter (German)
Get updates and top offers with our free e-mail newsletter.

Insert your name and email address and simply sign up for our free newsletter (German) by selecting "sign up for the newsletter" and hit the "submit form" button.

This will keep you up-to-date and you will be the first to learn about our new products and developments or when we present ourselves at trade fairs. You do not receive more than four e-mails per year.

The data provided by you will only be used for sending the newsletter and will not be passed on to third parties! To unsubscribe, just fill out the form and choose "sign out form the newsletter".
---