Home > Company
Company
We take service seriously
We are now looking back on many years of experience in building long-stay tents and protective roofs. The range of our products in all its variations is based exclusively on your individual wishes and needs - it is not least a product of quality awareness, aesthetics and innovation.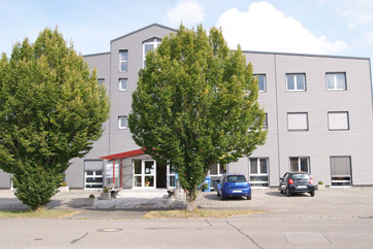 Using mainly exclusive german products and high-quality materials combined with many years of experience and continuous development allowed us to improve quality from year to year. This is how we developed our integrated aluminum box rain gutter system, which we use in almost all of our long-stay tents, carports and tarpaulis. This roofing system developed by us is today one of the leading on the market.
Regarding protective roofs, we've managed to replace the main tensioning cables, which have been placed up to now directly on the caravan, by aluminum bracing on the bow and stern of the caravan. That's how we protect your caravan from beeing damaged. Thinking of reselling your caravan, this will be a great advantage.
Today, David Mayr is even more flexible and innovative as ever before - and thus one of the leading manufacturer companies in the all-year camping industry.
UMWELTPAKT BAYERN
The "Umweltpakt Bayern" is an agreement between the Bavarian state government and the Bavarian economy, which we have been participating in since 11/2015.

Self-responsibility and cooperation. The Bavarian State Government and the Bavarian economy express their strong conviction in the environmental pact that the natural basis of life can be better protected by means of voluntary and reliable cooperation between the state and the economy than by laws and regulations.

Agreement "Sustainable growth with environmental and climate protection"

In order to continuously improve the environmental protection of the company, the environmental pact is based on tailor-made and efficient strategies, based on the company's own initiative and experience. We have successfully implemented 40 measures.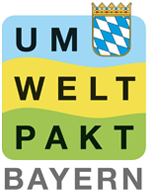 The focus is on the anticipatory avoidance of future environmental impacts and not on their repair. The environmental pact is at the same time the impetus for new ways, methods and topics, with the goal of a sustainable development of Bavaria. This is reflected in the focus of the new environmental pact on climate and energy, sustainable mobility, environmental technology and resource efficiency. A number of projects have been agreed between the Bavarian State Government and the Bavarian Economy in the "Sustainable Growth with Environmental and Climate Protection" agreement, which was signed on 18 November 2010 in the Emperor's Residenz in Munich.

The overarching goal is to improve the ecological, economic and social foundations of present and future generations in Bavaria.

For more information, please visit: www.umweltpakt.bayern.de
Insight into the production processes
Our service and our assembly
is only made by our own employed technicians!
Your contact person
At our headquarter
---